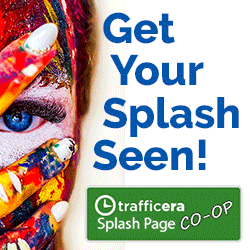 How Much Does a Funnel System Cost?
Question.
Funnel System
- How much does everything cost, because I get tired of going through funnel after funnel after funnel, after funnel and each one asking for even more money, when does it stop, can't you all just get right to the point? How much because I do not have an endless supply of money or any way of making any, so let me know what is everything going to cost from teaching me to be successful?
Answer
I hear your frustrations and this is what most people who want to
make extra money
online go through. They go throgh the same experience over and over. I have been at it for years and I have spent thousands of Dollars with just a few Dollars in return. I struggled all those years! You are right! Most people want your money!
I believe there are a few simple tricks to success.
1. Find a way to start building your list if you are not building one or
2. Find a central location where you can send your traffic to.
Let's use 1-1Hits as an example for a central location.
To do this, you need to enter all your programs in the
downline builder
and then advertise 1-1Hits only. Do not advertise any other program. What you are doing is building your customer base at this central location and you will start building your downlines at your other programs at the same time because your referrals will be looking at your rograms in the downline builder. Stick to this plan and you will get results. What also secommend is to place your programs at other downline builders which most traffic exchanges have.
I have seen many people advertise 10 or more programs at the same time and I don't think this is very effective because I rather send all my hits to one website rather than to send a few to each one.
Find a good program and build your downline in that program only and when you have enough people in that program then move on to the next.
I am trying to do the opposite here at 1-1Hits because I don't want people to spend a lot of their hard earned money. I want them to spend the least possible and get more in return. They can even make some money while being free members; no out of pocket. Some of our free members have made $20, $30 or even $50 from just a single sale!
1-1Hits members get to use the
autoresponder services
when they upgrade to Gold, Platinum, Diamond, or Double Diamond at 1-1Hits. This does not include the $5 Club members. It is $8 a month if they just want to use the autoresponder.
This means that if you upgrade to Gold for $6 a month, you get to use
i-responder
.
If money is an issue, you can get started by just referring free members and when they make purchases, you will earn 30% commissions.
If you are talking about the "Simple strategy to build your list", it can cost between $10 to $15. But you can only spend $6 a month and you can build your list just by giving away 1,000 free ad credits, 1,000 free 468 x 60 banner ad credits, 1,000 free text ad credits, and 1,000 free 125 by 125 square banner ad credits. This right here will get your list going
I encourage you to go to
i-responder
and get an account there for free. I will upgrade you for the full month for free. I am currently working on the lead capture forms; you will not see them there just yet but you can play around and see if you can create your own lead capture form.
Hope this answers your question. If not please let me know by clcicking on "Contact Us."
Hector
1-1Hits.com
Disclaimer: I cannot guarantee that you will make x amount of money. All I know is that the results will vary from member to member based on their own efforts. I can guarantee that whatever commissions you earn, they will be paid to you.