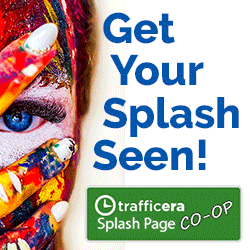 We are now Accepting Coin Payments
We are now accepting payments from
Coin Payments
but when people make purchases using this merchant, it doesn't give sponsors their commissions. What I'm doing right now is I'm keeping track of those commissions on a spreadsheet.
LFMTE has a Coinpayment IPN script that I can install and will see if once installed, it will keep automatic commissions. For now, it is a pain keeping up with these commissions manually. Once members reach $10, I will send those commissions to them.
The other issue I'm having is transferring those commissions to my bank account so I can pay members via PayPal but, I rather pay them via Coinpayments. Once I get that money in my bank account, members will have the option to
get paid cash
via PayPal if that's what they want.
If you don't have an account with Coinpayments, you should get one.
Click here
to get it.
Our main payment processor is
PayPal
. I know many people have had problems with them. They don't like MLM type of programs and maybe that has been the issue. I have used PayPal since the early 2000's and I have not had any issues with them. Lots of money comes in and out of my account almost daily and this means I bring them a lot of revenue.
Did I tell you I have an eBay store? PayPal is their main merchant and that's where a high number of my transactions are being made on a daily basis.
We also use
Skrill
and here is some information about it.
Go check it out
.
Other information
If you want to be a $5 Club member but have a Gold, Platinum, Diamond, or Double Diamond membership, you can do so by registering another account. The $5 Club is limited to receive $5 a month from your upgraded referrals and 30% commissions. The other membership levels have a lot more perks than the $5 Club. I created the $5 Club to attract more members which has been working.
If you want to
make money online
, you need to upgrade to the $5 Club and advertise your 1-1Hits referral URL like there is no tomorrow. If you advertise only 1-1Hits make sure you update your downline builder. This is because your referrals will see your programs and that gives you the potential to build your downline at those other programs.
Can you really make money at 1-1Hits?
Yes you can but you have to advertise it consistently in order to get lots of referrals. The more referrals you have, the greater the chances to make more money.
Getting referrals at 1-1Hits does not have to be difficult. All you have to do is advertise the splash page where you give the 1,000 free credits. Who can't say no to free stuff?
You can also use our simple strategy that will help you get subscribers. Take a look at
this page
and if you would like to advertise it using your own autoresponder, then sign up at the bottom and just follow the instructions.
1-1Hits.com
Disclaimer: I cannot guarantee that you will make x amount of money. All I know is that the results will vary from member to member based on their own efforts. I can guarantee that whatever commissions you earn, they will be paid to you.